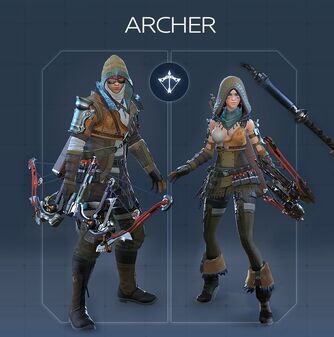 Description

Edit
Role:
Damage
An archer is an evasive marksman capable of hitting targets from great distances. They also use special gadgets including traps which slow enemies and an assortment of electrical and fire arrows.
The Archer's weapon is the Bow, equipped in the main weapon slot.
In their alternative weapon slot the Archer carries a Quiver on their back.
Abilities and Talents

Edit
Ad blocker interference detected!
Wikia is a free-to-use site that makes money from advertising. We have a modified experience for viewers using ad blockers

Wikia is not accessible if you've made further modifications. Remove the custom ad blocker rule(s) and the page will load as expected.